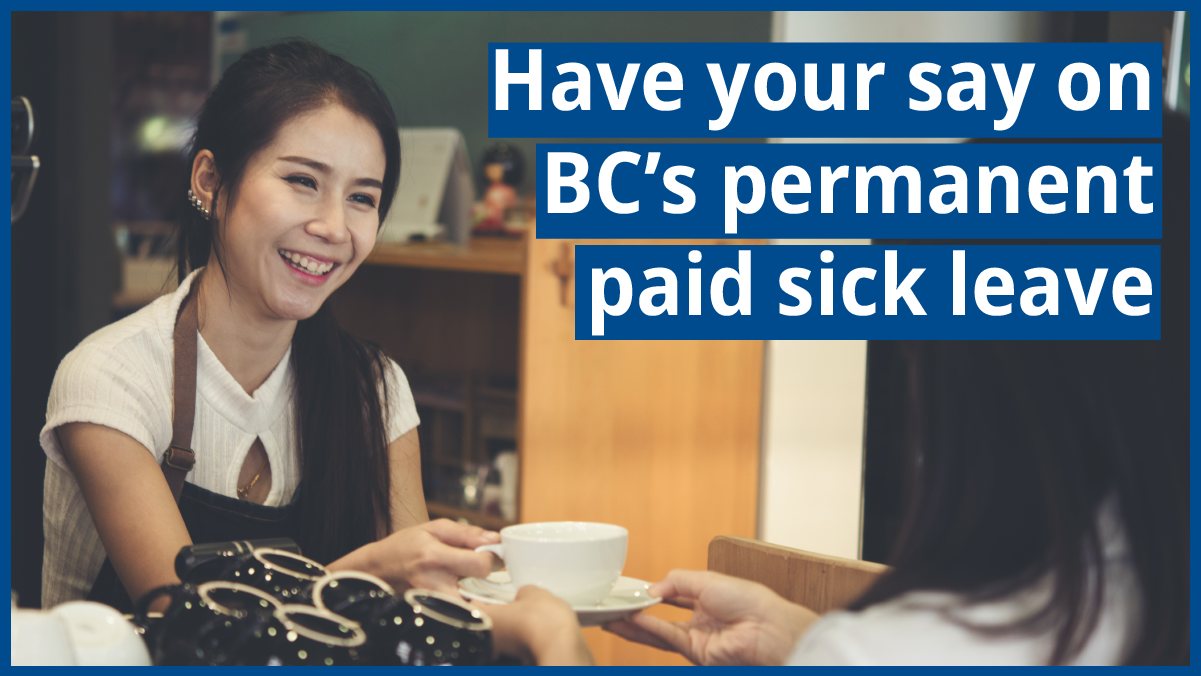 It's essential that workers in #BC can stay home when they are sick without losing pay.
That is why our Government is developing paid sick leave for employees in B.C., so they are able to stay home when sick or injured, without losing wages, for a set number of days each year. The new model will come into effect on January 1, 2022.
We are seeking input from workers and employers on their current paid sick leave programs and on what they would like to see in a province-wide model.
Let us know what you'd like to see: https://engage.gov.bc.ca/paidsickleave/
Engagement timeline: Surveys will be open from August 5 to September 14, 2021