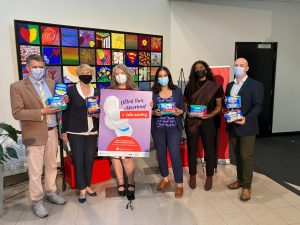 Too many people miss school or work because they cannot afford menstrual products. No one should have to choose between buying food and menstrual products.
I was honoured to MC the announcement of a task force struck to address period poverty. This task force is backed by $750,000 in provincial funding will support the Province's goal to end period poverty and remove the stigma associated with menstruation.
The Ministry of Social Development and Poverty Reduction is providing United Way British Columbia with a grant to support the establishment of a multi-sector task force to define long-term goals for ending period poverty in B.C.