B.C. minimum wage increases June 1 for lowest paid workers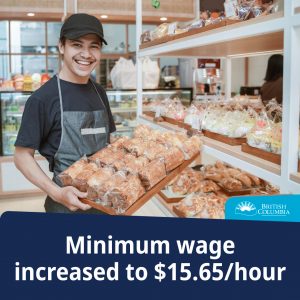 As of June 1, 2022, B.C.'s lowest paid workers will get a pay boost as the minimum wage increases from $15.20 to $15.65 per hour, becoming the highest in Canada.
This increase is part of a commitment we made in 2018 to support workers and their families. Five years of measured, predictable increases have benefited as many as 400,000 British Columbians, the majority of whom are women, immigrants or youth.