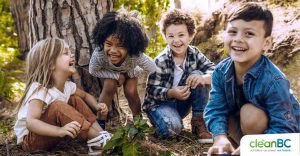 B.C. strengthens actions to prepare for climate change with new strategy
People in British Columbia will be better protected from the impacts of wildfires, flooding and extreme heat through the actions included in the new Climate Preparedness and Adaptation Strategy.
The strategy includes actions across ministries supported by $513 million of investment to ensure British Columbia is prepared for climate impacts in the near term, while setting the foundation for future action.
The strategy outlines a range of government actions to help people and communities prepare including:
an expanded role for the BC Wildfire Service to provide enhanced wildfire prevention and preparedness;
the development of a comprehensive provincial flood strategy and flood resilience plan to ensure communities are better protected from extreme flooding;
an extreme heat preparedness plan to help people and communities stay safe during heat waves and extreme heat emergencies; and
investments in nature-based solutions that will reduce the impacts of flooding and droughts by restoring healthy watersheds.
The Climate Preparedness and Adaptation Strategy is part of the CleanBC Roadmap to 2030. The roadmap is the Province's plan to expand and accelerate climate action by building on B.C.'s natural advantages – abundant and clean electricity, innovative technology and a highly skilled workforce. It sets a path for increased collaboration to build a British Columbia that works for everyone.